HiBid Market Comparison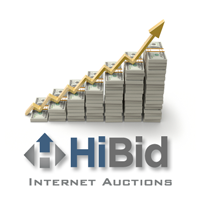 HiBid is built around empowering auctioneers to succeed on their own terms. HiBid has no contracts, no stipulations, and absolutely no percentages.
HiBid provides the full bidder information on ALL registered internet bidders for your auctions. Some other platforms only provide bidder information on the successful internet bidders. If you're not getting the list of all your registered bidders how can you market to them in the future?
HiBid can collect bidder credit card information at registration. Other platforms either require you to use their payment processing service to facilitate automatic payments OR leave you to collect on your own.
HiBid does NOT charge a percentage! Other platforms charge a percentage of successful bids by internet bidders. Other platforms may try to sell you on the idea that it doesn't cost you anything because you pass the percentage through as additional buyer's premium but that's a false argument. Consider this: If you use HiBid you can keep charging internet bidders the higher buyer's premium but instead of paying it to us, keep it! Now the internet is a profit center for your company!
HiBid is built around you building your own brand. Other platforms are focused on building their own brand, not yours. Do you market your auctions? Of course you do. If you are sending your bidders from your marketing and your website to a portal's website you are 1) helping to build the portal's brand and 2) paying a percentage for the privilege.
We don't advertise your competitor's auctions to your bidders; your bidders are yours.
Integrated upload/download with Auction Flex. No importing or exporting required. Simple and easy.
It's no wonder hundreds of auctioneers have switched to HiBid. Contact us today to learn more.
HiBid Info